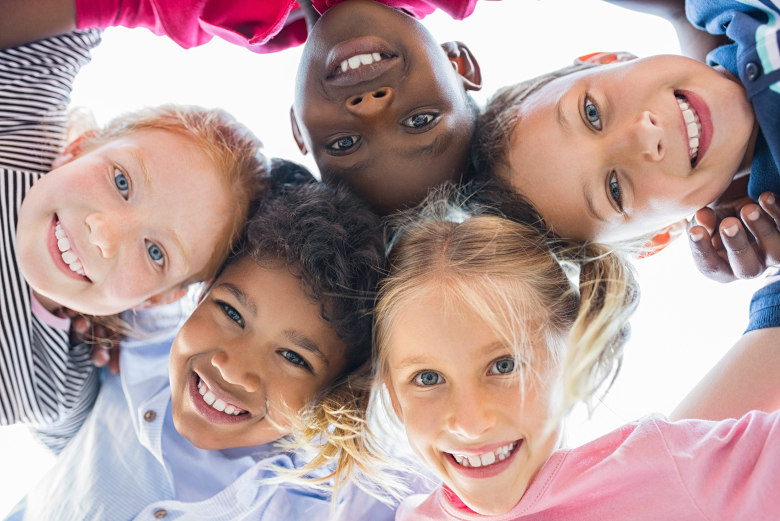 ---
About Us
Southern Behavioral Group was founded by behavior analysts who believe in applying the scientific principles of behavior change to improving the lives of children with special needs. Southern Behavioral Group combines years of experience addressing behavior change using educational experiences gained in the fields of Behavior Analysis and Applied Behavior Analysis.
Southern Behavioral Group improves the lives of children of all ages. We serve children in head start centers, day care facilities, Pre-K programs, and all school settings. Southern Behavioral Group serves children with Autism, Aspergers, and other Pervasive Developmental Disorders, Developmental Disabilities, Traumatic Brain Injury, Emotional and Behavioral Disorders, and children of typical development.
Southern Behavioral Group addresses severe and disruptive challenging behaviors, social skills, language development, verbal behavior, adaptive skills, functional skills, academic deficits, classroom behavior management, teacher training and paraprofessional training. Further, we implement improved instructional methods for children with autism, Discrete Trials Training, and we design and manage special education classrooms in collaboration with schools.
Southern Behavioral Group provides services in homes, schools, and community settings. We serve at the point of need. We come to you. We currently serve Georgia , Alabama , Tennessee, and Northern Florida.
---
Management
Michael M. Mueller, Ph.D., BCBA-D, IBA
Mike Mueller received his Ph.D. in School Psychology from the University of Southern Mississippi and is the founder, and Director of Behavioral Services at Southern Behavioral Group in Atlanta, Georgia. A Nationally board certified behavior analyst, Mike is the past chair of the Behavioral School Psychology Interest Group of the National Association of School Psychologists and the past President of the Georgia Association for Behavior Analysis.
Mike's work has focused on a wide range of topics within the ASD/DD population including toileting, feeding, routines, adaptive and life skills acquisition, with his primary area of clinical impact being that of the assessment and treatment of severe behavior in applied settings such as public schools. Mike has won multiple awards for research and scholarship working with children with pervasive developmental disorders. His research interests include the functional analysis of severe behavior in school settings, behavioral treatments of difficult problem behavior, and pervasive developmental disorders.
Mike is on the editorial board of several journals including School Psychology Quarterly, Psychology in the Schools, Behavior Modification, The Journal of Evidence Based Practice in the Schools, and the Journal of Early and Intensive Behavior Therapy. He is a guest reviewer for the Journal of Applied Behavior Analysis and Family Relations.
Mike has published research in the Journal of Applied Behavior Analysis, Behavioral Interventions, The Journal of Organizational Behavior Management, School Psychology Review, Psychology in the Schools, Proven Practice: Prevention and Remediation Strategies for Teachers, Education and Treatment of Children, The International Journal of Behavioral and Consultation Therapy, Making a Difference Magazine, Behavioral School Psychology Digest, and has published 5 book chapters in the Comprehensive Encyclopedia of School Psychology and has written an article written for Cigar Aficionado Magazine.
Ajamu Nkosi, Ph.D., BCBA-D, IBA
Dr. Ajamu Nkosi is a Co-Founder of Southern Behavioral Group and Stimulus Publications. He currently resides in Atlanta, Georgia and is a Board-Certified Behavior Analyst with a Ph.D. degree from Temple University in Educational Psychology.
Dr. Nkosi is currently an active member of several organizations devoted to upholding the professional practice of applied behavior analysis. These organizations include The American Psychological Association, The Association of Behavior Analysis, The Association for Contextual and Behavioral Science, The Georgia Association of Behavior Analysis and The Florida Association of Behavior Analysis. Dr. Nkosi has publications in The Journal of Applied Behavior Analysis, International Journal of Behavioral Consultation and Therapy, and in the textbook Case Studies in School Psychology: Behavioral Interventions for Effective Problem-Solving.
His research interests focus on teaching and instruction, the functional assessment and treatment of severe problem behavior, and behavior analytic school consultation. He is the author of 4 books which includes the groundbreaking Behavior Analytic Consultation to Schools.